– Many stories remain to be told –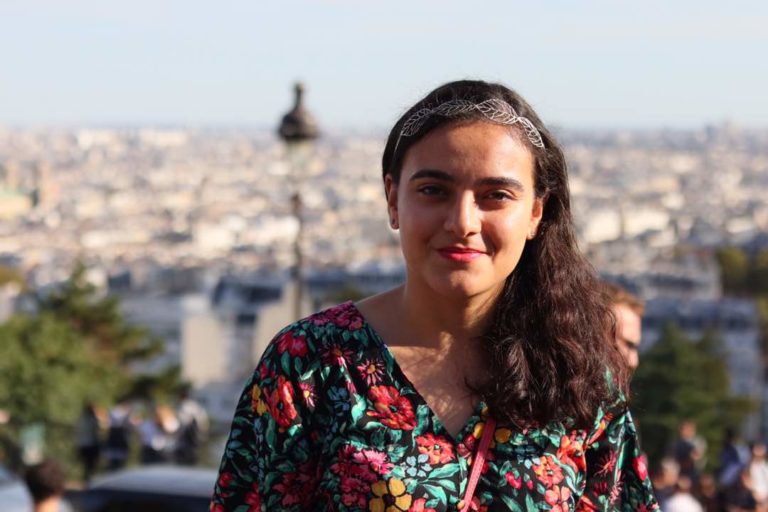 [French] – Après une licence de physique (fondamentale) à Montpellier II, Yasmina a suivi une formation d'ingénierie urbaine et environnementale à Polytech'Tours. Après un stage au sein d'une communauté de communes en Normandie et à Assystem Technologies (où elle a implémenté un plan de mobilité à partir de zéro), elle a décidé de se lancer cette année : commencer son chemin entrepreneurial à Pépite, ainsi que le programme Local Pathways Fellowship (SDSN Youth) !
Elle est impliquée avec la volonté de discuter et de rassembler les personnes autour des sujets tels que l'(im)-migration, communauté(s), habitat, environnement…
[English] – Following a bachelor's degree in Physics at the University of Montpellier II, Yasmina graduated at Polytech'Tours as an urban and environmental engineer. After an internship within a local government in Normandy & at Assystem Technologies where she implemented a mobility scheme from scratch, she took this year the plunge : starting an entrepreneurial journey accompanied with Pépite and the Local Pathways Fellowship program (SDSN Youth) !
She is involved with the aim of discussing and gathering people around topics such as migration, community, housing, environment…
Her favorite :
Poème étudié / Studied poem : L'Albatros by Charles Baudelaire

Livre dénonciateur / Whistle-blower book : LA Question by Henry Alleg

Favorite album : Post-tropical by James Vincent Mcmorrow
A la recherche de collaborateurs/redacteurs Looking for collaborators/writers
N'hésitez pas à me contacter ! Feel free to reach out to me !